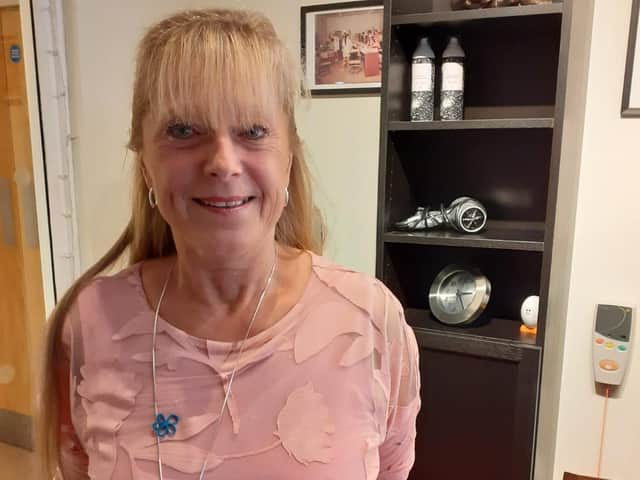 Denise Carr
Denise Carr is a full time hairdresser at Fremantle Court in Stoke Mandeville. The home a private residential and nursing care home operated by The Fremantle Trust.
Denise has been shortlisted for the Dementia Care Champion Award, for her outstanding care for residents living with dementia.
Denise said "I feel so honoured to be chosen as a finalist in this award for simply doing what I love. My Dad always said 'find a job you like and you'll never work again'. Bringing back the memories to these people is a pure pleasure for us all"
Chief Executive of The Fremantle Trust, Sara Livadeas, is a strong advocate of great care every day. To this end, The Fremantle Trust have been dedicated to ensuring residents
could have visits from their friends and relatives, inside the homes as usual.
She said: "We all know what's it's like to have a bad hair day. The practice of welcoming visitors safely into our homes has to extend to hairdressers to improve the wellbeing of our residents. I've seen Denise in action chatting and singing while she pampers her customers. I'm delighted that Denise has been recognised for her brilliant work."
Winners of the National Dementia Care Awards will be announced at our virtual Awards Presentation held on Thursday 12th November 2020.