A tale of love to make the audience want to shout from rooftops
AS summer starts to sizzle open air theatre specialists Creation Theatre Company are performing Antony and Cleopatra among the silent spires and rooftops of Oxford.
Saturday, 30th July 2011, 9:00 am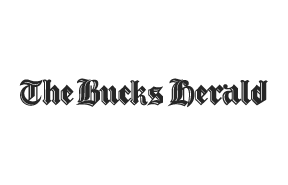 The show is being held at the atmospheric Roman-style amphitheatre at the Said Business School.
It creates a perfect backdrop for the classic Shakespearean tale, showing until September 3.
If it does rain, the well organised theatre team have a back-up stage inside one of the lecture rooms at the school.
The company has more than 17 years experience in putting on outdoor performances.
Josh Ward from the theatre said: "The reviews for the show have been highly positive, especially the comments about our choice of setting at the amphitheatre.
"Being among the rooftops definitely complements the performance and creates the ideal atmosphere for the audience."
The production is directed by Helen Tennison, a relatively new member of the Creation team.
Antony and Cleopatra is famous for containing some of Shakespeare's most beautiful poetry, examining the destructive power of love.
Tom Peters and Lizzie Hopley, pictured above, play the passionate protagonists who love and fight together in the exotic setting of Egypt.
Mr Ward added that the play is one that the company has not put on before so everyone has been extremely excited about it.
The production aims to make the lyrical language of Shakespeare accessible and easy to follow.
To book tickets to see Antony and Cleopatra phone the box office on 01865 766266 or book online at www.creationtheatre.co.uk.