The Real Thing (review)
PLAYWRIGHT Tom Stoppard couldn't have written a better character to represent him than Henry, the dramatist, in his 1982 hit, The Real Thing.
Friday, 15th June 2012, 9:21 am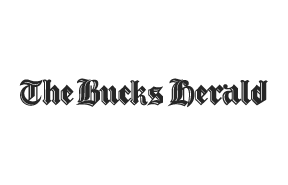 If he were modest or self-depreciating he may apologetically dismiss the similarity or the affection with which he holds Henry but he's a pretty likeable character for all his faults.
The Real Thing, which is running until Saturday at Watford Palace Theatre, is probably Stoppard's most accessible play. It's a story about the tangled relationships between a bunch of actors and a playwright.
Henry is immature, playful, ridiculously innocent when it comes to love, a dilettante and pedant with a fondness for correct English grammar.
He's also incredibly sexy with a winning combination of good looks and intelligence thanks, in no small part by being played by the very watchable TV and stage actor Gerald Kyd (seen at the Royal & Derngate in last year's Du Maurier smash The Year's Between).
He lives a pretty idyllic existence married to an actress, has one obligatory rebellious teenage daughter, and no doubt lives in trendy north London. He's also having an affair with a second actress whose cuckolded husband is appearing in his latest play with Henry's wife.
Fast forward a few months and the wife has been replaced by the mistress but everyone is being terribly civilised about it all and Henry gets back to his writing.
Gosh, do people like this really exist? Do the London literati lead this sort of acceptable louche lifestyle where no-one gets hurt and adultery is written into the marriage vows?
There's a sub-story about a human rights campaign being led by the lover, tousled-haired actress Annie (Marianne Oldham who plays with her hair throughout ensuring it is sufficiently tousled and unkempt) but it's a red herring that the story could do without.
This is a sit-com for the middle classes. The very clever set, designed by Simon Higlett, has sliding doors that take us from one trendy home to the next; the dialogue is witty and intelligent as one would expect from Stoppard; the direction from Kate Saxon is confident and the performances are beautifully pitched.
Kyd's Henry is like an over-sized puppy which is eager to please the women in his life but is, he willingly admits, occasionally too laid back. They want ardour and a certain Neanderthal aggression, they want him to be jealous when they talk to other men, and possessive when their relationships feel threatened.
Instead, he's so comfortable in his cloistered world of love and literature, that he takes his women for granted. Has he found The Real Thing with Annie or is it a case of life imitating art when the dialogue of his latest play becomes the script of his own domestic existence?
Sarah Ball's not-so-scorned wife Charlotte is sleek, sophisticated and assured and is, superficially, a contrast to the more free-spirited Annie – yet it's clear Henry goes for a certain type.
There are good supporting performances from Simon Scardfield as Annie's actor husband Max; Adam O'Brian as another actor, Billy, and fleeting cameos for Sandy Batchelor as "political prisoner" Brodie, and Harry Potter actress Georgina Leonidas as teenager Debbie.
The Real Thing, which is touring courtesy of the superb English Touring Theatre (headed by former Milton Keynes Theatre boss Rachel Tackley), explores love and friendship through the eyes of characters that you only ever see in plays or on TV but it makes for an enjoyable night of escapism.
For tickets call the box office 01923 225671 or go online www.watfordpalacetheatre.co.uk