LB Drama Group get mysterious with Pinter's Birthday Party
CAUTION is being thrown to the wind by the Leighton Buzzard Drama Group's new production that certainly strays from the mainstream.
Thursday, 5th April 2012, 11:33 am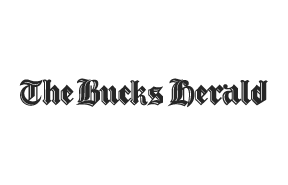 The Birthday Party is classic Pinter - you won't find the typical Hollywood storyline and happy ending here. The play does nothing to explain what has happened before the curtain goes up, and does not explain what happens after the curtain goes down.
When the dark comedy-thriller first opened in 1958 audiences found the play's structure difficult to cope with and they were baffled at Pinter's failure to explain himself. Who is Stanley? What do Goldberg and McCann signify? And what is the mysterious "organisation" they represent? Reflecting the cold war paranoia of the 1950s the drama says a lot about the culture of the time.
"In modern times, we recognise that there are less black and white answers, and more shades of grey," said the play's director Ann Kempster. "This show has become one of Pinter's best known and most popular because the audience enjoy debating what has happened or is going to happen.
"It's also a great play for modern times as we live in a very uncertain world at the moment," continued Ann. "Pinter picks up on the fact that we live on the verge of disaster, there is terror everywhere, but at the same time we battle that terror with humour."
Leighton Buzzard Drama Group has been putting on increasingly interesting and challenging performances in recent times and this show gives the group the opportunity to showcase some of the brilliant talent there is locally.
The Birthday Party by Harold Pinter is being performed at the Leighton Buzzard Theatre, Lake Street, from April 19-21. for tickets and times call the box office 0300 300 8125 or visit www.lbdg.org.uk.