The Lady In The Van (review)
Tuesday, 15th May 2012, 5:26 pm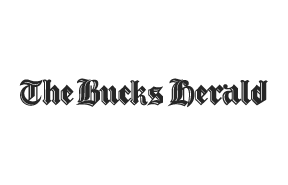 THE malodorous Miss Shepherd smelled just as sweet as the last time we met when Alan Bennett's splendid comedy, The Lady In The Van, parked up at The Waterside recently.
Budding dramatists are always advised to write about what they know so it must have seemed like Manna from heaven when an eccentric old bird with a guilty secret and a lifetime's bad habits moved into Bennett's front garden in oh so trendy Camden and stayed for the next 15 years. He could have written a weekly column about her and still had stories to spare.
Her fruity language, appalling personal hygiene and wonderful take on life in general, made her a genuine one off that no-one could have invented.
Her antics, and how she got up the nose of her faux-liberal neighbours makes for a remarkable and engrossing drama. Throw in not one, but two Alan Bennetts, one a narrator and the other a character in the story, plus a bunch of acutely observed neighbours, and you have a riveting and often poignant play.
I've seen it several times and the story about an old lady who lives in a wreck of a Bedford Van never ceases to entertain me.
Nichola McAuliffe, who has become a bit of a lady of the road herself, touring the country with this superb production for what seems like months, gives a career best as the scatty Miss S while Sean McKenzie and Paul Kemp collectively make a great job of coming up with a realistic Bennett.
Catch this if you can at a theatre near you.