Ho Ho it's dwarfs at dawn as pantos square up for audience battle
TWO of the area's biggest theatres have announced that they are staging the same panto story next year and their success may lie in whether they are fielding a company that includes genuine small actors.
Friday, 23rd December 2011, 12:00 pm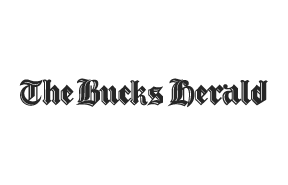 Milton Keynes Theatre has announced this week that they will be running Snow White And The Seven Dwarfs from December 7, 2012 until January 6 2013, and fully intend to have authentic casting.
The Grove is also performing the panto next winter. In 2008, when they last staged the show, they resorted to using children in outsized masks rather than employ small actors. Similar casting this year has brought a storm of controversy to a production at Wolverhampton where producers, QDOS, admitted that dwarfs were too expensive to hire.
A spokeswoman for The Grove said: "We trust in our pantomime producer, Duo Entertainment, to continue to put on a fantastic pantomime of Snow White and the Seven Dwarfs.
"We wish, as we do all venues the best of luck with their planned season and believe that our customers will come to our pantomime next year as we have consistently year on year delivered a fantastic traditional family pantomime.
"Whilst Milton Keynes is a bigger venue we are confident that our pricing of our performances makes our pantomime accessible to all in our community and we look forward to welcoming our customers back through the doors over the 2012/2013 pantomime season.
"We are unaware as of yet what our casting intentions are for Snow White and the Seven Dwarfs."
Book your tickets early. For Milton Keynes call 0844 8717652 or go online www.atgtickets.com/miltonkeynes or The Grove 01582 602080 or online www.grovetheatre.co.uk
*Next year The Waterside is running Peter Pan from December 8–Dec 30, 2012.