Goodnight Mr Tom (review)
Goodnight Mr Tom is an enchanting coming of age tale set in the shadow of World War Two that has won countless awards for its author Michelle Magorian.
Thursday, 29th November 2012, 8:33 am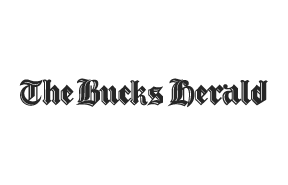 Now children's playwright David Wood has come up with an adaptation for the stage that is a masterpiece in storytelling.
The production won widespread critical acclaim when it opened in Chichester last year. This week it was curtain up on the West End stage before the show embarks on a nationwide tour that takes in both Milton Keynes Theatre (in February) and the Aylesbury Waterside Theatre (March).
It's a wonderfully uplifting and emotionally powerful story that, at times, will have you reaching for a tissue, dealing, as it does, with child abuse, relationships and the effects of war.
What is remarkable is the performances by its young cast which will tug at the heartstrings without being sentimental (well, ok, just a little sentimental – we are dealing with emotionally scarred leading characters here).
There's a small team of leading boys, due to regulations about the time they can spend on stage. On the night I saw the show we had Ewan Harris as evacuee Willy Beech and William Price as the wonderfully exuberant and verbally incontinent best friend, Zach.
The story opens in 1939 with a ragtag band of London evacuees being off-loaded onto the residents of a country backwater.
It's all a bit of a culture shock for young Willy. Standing in front of a curmudgeonly old widower, Tom Oakley, there's a label around his neck like Paddington Bear, and all the boy has with him is a bible and a belt to be thrashed with.
On closer inspection the lad is malnourished and covered in bruises. He can't read or write and has never seen a worm or squirrel before. He lives in fear of his mother who is devoutly, no, zealously, religious.
His situation melts the heart of the reclusive Tom and an uneasy relationship is played out both in the streets of rural Dorset and the bombed-out homes of London.
Oliver Ford Davies is splendid as Tom, a man hiding his own heartache as he reluctantly copes with sorting out Willy's. "Best not get too fond of the boy" he whispers to his dog, Sammy. But, of course, he does.
Children will love Sammy. He's quite the most remarkable character I've ever seen on stage – thanks entirely to his experienced wrangler Elisa de Grey.
There are tears and laughter throughout. It's a compelling drama that will appeal to families of all ages. Believe me, it'll break your heart.