Consider yourself a guest at Oliver!
AS part of the international celebration of the life and work of Charles Dickens, to mark the bicentenary of his birth, the Leighton Buzzard Youth Theatre is presenting the classic family musical Oliver! at the town's theatre from Friday. The show, with music and lyrics by the great Lionel Bart tells the story of the young orphan Oliver Twist, and his adventures with the Artful Dodger, Fagin and other favourite and shady characters, set among the underworld of Victorian London.
Saturday, 28th April 2012, 9:00 am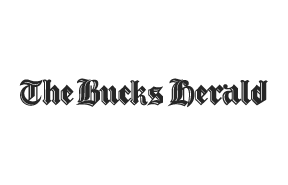 The musical also celebrates the 25th anniversary of the youth theatre.
Spokeswoman Lydia Evans, said: "We choose this show as it's one of our favourites. Last time we performed it we were celebrating our 50th show in 2007. Some of the older cast are performing for the second time but now playing some of the lead roles."
Oliver! runs for three performances over Friday and Saturday. For tickets and times call the box office 0300 300 8125.