Cinderella (review)
THE festive season is never complete without a family outing to a pantomime and the magical Cinderella is now delighting audiences at Leighton Buzzard Theatre.
Monday, 9th January 2012, 1:41 pm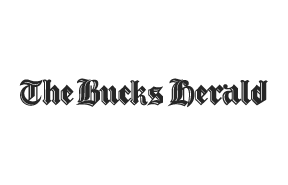 The Leighton Buzzard Drama Group are having a ball putting on this rag-to-riches story that features a lovely princess, an evil stepmother and a pair of bickering Uglies that are so grusome that they'd curdle milk! There's even a trainee stuntman who livens up the chorus with a few well-chosen back flips.
You can't go wrong with Cinders and, judging by Saturday's early evening performance, the group have another hit on their hands.
The fun begins before the show starts. Take a look at the notice board in the foyer to see that the production has a couple of stars who are the spitting image of Brad Pitt and Angelina Jolie (in your dreams Carl Russell and Lainy Ward!)
The curtain rises on a very modern rock chick Fairy Godmother (singer Gemma Aguilar complete with Doc Martens and bags of personality) who opens the tale of a down-at-heel girl who falls in love with a charming prince.
To stop the fairy tale coming true is Medusa, a ruthless and conniving stepmother (Kim Aguilar enjoying herself as a thoroughly nasty mother of two) who is determined that her daughters - Asphyxia and Euthanasia - will bag the royal groom.
John Stone and Bob Jones steal the show, and get the best wardrobe, as the outrageous larger-than-life step-sisters while Russell Bennett tugs at the heartstrings as the unlucky-in-love Buttons.
Cinderella runs Thursday to Saturday at the Lake Street venue until January 21. For tickets and times call the box office 0300 300 8125.