Chris has Great Expectations about Dickens' drama!
Actor Chris Ellison knows a bad'un when he sees one. He has made a career out of playing villains. His early days saw him as small time crooks in the original Sweeney and The Professionals and you were never quite sure whether the Bill's top thief-taker, DCI Frank Burnside was always on the side of law and order.
Tuesday, 9th October 2012, 9:00 am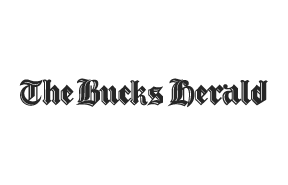 So he seems ideally suited to play one of Dickens most misunderstood characters, Magwitch, the malodorous and fearsome convict, in arguably the writer's most popular and successful story, Great Expectations.
Ellison joins fellow TV rogue, Jack Ellis (the corrupt prison guard from Bad Girls and Corrie bookie Harry Mason) and screen regular Paula Wilcox in an exciting and ambitious new stage production of Great Expectations which comes to The Waterside on October 30.
The literary version tells the coming-of-age story about Pip, the heartless Estella and her tragic guardian, Miss Havisham. It features scenes ranging from the marshlands of Kent and the London docks to the imposing derelict home, Satis House, of Miss H and the smithy where Pip lives with his cruel sister. How do you adapt such an epic for the stage?
Jo Clifford's imagination is as ripe as the author's with the story told through an adult Pip's reminiscences. It's no wonder that the characters become nightmarish as he looks back on harrowing episodes of his life, from his meeting with the terrifying convict Abel Magwitch and his dealings with the intimidating lawyer, Mr Jaggers (Ellis) to his affair with the beautiful, but cold, Estella.
The stage is elaborately and beautifully dressed as the cobwebbed dining room from the spinster's home. Larger-than-life characters, grotesquely attired from what seems to be film-maker Tim Burton's wardrobe (and what stunning costumes!), appear out of cracks in the wall and the fireplace to recount their part in the story. It's Gothic and very surreal as the memories of a child can often be.
This is an engrossing production that keeps your interest throughout with powerful performances from both the well known faces and the younger cast who take on a variety of roles to cover the multitude of characters featured in the story.
I met up with Chris before the start of a performance to talk about the drama and his career.
It's a bit of an insider's joke within theatre that you can read the CV of pretty much every stage performer and find The Bill listed. Thousands of actors passed through Sun Hill during its 25 run on ITV but only one man became a household name and got his own spin-off series.
Det Chief Insp Frank Burnside stormed briefly into the programme in 1984 as Tommy Burnside, a member of Scotland Yard's Flying Squad, before being permanently transferred to the London nick four years later. He had to undergo a name change because it clashed with a real serving member of the Met Police.
Ellison played Burnside like another tough-guy he earlier encountered in his first TV role - Jack Regan from The Sweeney. Now he's appearing in Great Expectations in a role taken by his mate, Ray Winstone, in a TV version last Christmas and who is currently appearing as Regan in the cinema. A new version of Expectations comes to the big screen soon with Ralph Fiennes in the role.
The 65-year-old actor is a talented artist who regularly exhibits in his home town of Brighton where his work is snapped up by fans.
He went to art college after school before a stint in the merchant navy, a brief career as a graphic designer and work as a minicab driver. He got into drama when he took a job as assistant stage manager at Richmond Theatre and got his first theatrical break at the venue.
Following the demise of The Bill Frank was briefly reprised in a one-series spin-off called Burnside. Ellison has also appeared in Fort Boyard, Dr Who, EastEnders, New Tricks and Judge John Deed. In 2009 he won Celebrity Come Dine With Me.
"I don't mind fans coming up and chatting about The Bill. It was a big part of my life," said Chris.
"I recently went to see some guys about a movie role, a mate of mine (Sweeney director Nick Love) makes them. They had in the script: 'This part should ideally be played by Chris Ellison, AKA the legendary Frank Burnside'!
"The Bill was a great source of work for actors. Now that it's not on any more there's a lot of people not getting the jobs they would have done."
Chris is dressed in rags ready to make his entrance as Magwitch.
"It's a bit of an iconic role that's been done by a lot of people. It's different doing it on stage than on film. We're obviously restricted but this is a very different take. Production-wise it's very Tim Burton, very dark, and it's unique.
"Jo has adapted this very well. To get it into two hours, including the interval, is tremendous. I come on at the beginning as Magwitch and then don't reappear until near the end. I have two big scenes and, in-between, I sit up in my dressing room for a long time on my own thinking about jobs I've got to do!
"I'm a real Dickens' fan. I've read most of Dickens so when my agent rang and said they wanted me to play Magwitch I was really happy to do it, especially as it may be going to the West End after a brief tour.
"It's 200 years since Dickens birth and there are lots of people who have a real interest in the subject who are involved in the production. I met Charles Dickens' great, great, great grand-daughter Lucinda which was fascinating. She's a writer herself and is coming on the tour to give talks. Even Simon Callow, who is a Dickens' fanatic, does the public message telling people to turn off their phones at the start of the performance!
"There's so much interest in Dickens at the moment. There's also the forthcoming film. I've got a lot of competition - Ray Winstone and Ralph Fiennes!
"I've been playing villains since the early days of The Sweeney but I don't think of Magwitch as a villainous character. He's a victim of his circumstances in society. He's actually a kind, nice man. It's one of the most tragic characters in Dickens, I think. Dickens certainly knew how to write a tragic character."
Chris will be appearing as Captain Hook in Peter Pan in Rickmansworth this Christmas.