Blackadder digs in at The Court Theatre
THE balloon goes up on another hysterical recreation of a TV comedy when Blackadder Goes Forth to face The Hun at The Court Theatre this week.
Monday, 14th May 2012, 1:02 pm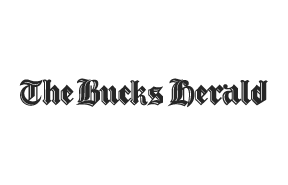 They're becoming bit of a speciality of Paul Carpenter and Ian Gower who have successfully adapted and seen previous successes with The Vicar of Dibley, Dad's Army, Porridge, It Ain't Half Hot Mum and Hi-De-Hi!
The Tring Festival Company, who also produced The Vicar Of Dibley in 2011, go down the trenches of WW1 France in a story that follows the final part of the Blackadder Dynasty with Captain Edmund Blackadder doing his utmost to escape the war.
The cast includes many favourites including Wayne McLaughlin as Captain Blackadder (last year's star of The Rise and Fall of Little Voice) and Colin Tovee as Baldrick.
Making his debut is sixth-form student Freddie Clarke as Lieutenant, The Honourable George Colthurst St Barleigh, the part originally played by Hugh Laurie in the TV series.
Make a cunning plan to book tickets. Running from May 15-19 with a matinee on the last day.
For tickets call the box office 07543 560478.