Anthony Andrews takes plum role in political thriller
THEATRE fans are in for a treat at Chichester this month when Anthony Andrews, Nicholas Le Prevost and Imogen Stubbs star in the world premiere of Hugh Whitemore's sophisticated political thriller A Marvellous Year for Plums.
Tuesday, 15th May 2012, 6:06 pm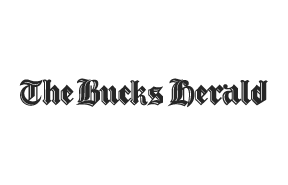 A Marvellous Year for Plums focuses on the Suez Crisis of 1956. As his health collapses, Prime Minister Anthony Eden faces the prospect of leading his country into war. Meanwhile his friends, colleagues and opponents – among them Hugh Gaitskell, Ian Fleming and his wife Ann - deal with political and emotional crises of their own.
Andrews plays the PM. It's his second outing in recent times as leader of the country. In the film version of The King's Speech he played three-times Conservative Premier Stanley Baldwin.
Nicholas Le Prevost plays Hugh Gaitskell and will soon be appearing AT Aylesbury's Waterside Theatre in a comedy revival of Dandy Dick.
Imogen Stubbs plays Ann Fleming. She has previously appeared in West End productions of Closer, A Streetcar Named Desire and Heartbreak House.
The beautifully eloquent screen and stage favourite David Yelland plays Selwyn Lloyd. He has previously appeared at Milton Keynes Theatre in The Circle and The Life and Adventures of Nicholas Nickleby.
The cast also includes Olivia Darnley, Simon Dutton, Daniel Easton, Martin Hutson and James
A Marvellous Year for Plums is in rep at Chichester Festival Theatre until June 2. Chichester is only a two hour car ride away and is easier to reach than some West End venues. CFT, celebrating its 50th anniversary this summer, was last year voted the country's top regional theatre.It's a wonderful city to visit and well worth a minibreak. To book, visit cft.org.uk or contact the Box Office on 01243 781312.
It has, simultaneously, productions of Singin' in the Rain, Sweeney Todd, South Downs and The Browning Version and Bingo in London's West End allowing the theatre's work to be seen by people living outside Sussex.
*MEANWHILE on the venue's second stage is another world premiere this time the Michael Wynne comedy, Canvas, which is running from May 18 until June 16.
Sarah Hadland and Dean Lennox Kelly feature among the ensemble cast in a story about which three couples attempt to get away from the stresses and dilemmas of modern life on a camping trip.