St Patrick's Eve event will be simply Devine
You won't have to wait until St Patrick's Day to enjoy a feast of Irish music – pop along to Aylesbury's Limelight Theatre the evening before the saint's annual celebration and you can fill your ears courtesy of the Berkhamsted-based Devine Family.
Saturday, 9th March 2013, 8:03 am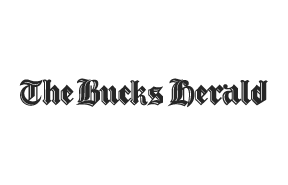 They sold out the Queens Park Centre venue this time last year and their performance on Saturday, March 16 is sure to serve up more of the same
Traditional Irish dance tunes are mixed in their wide-ranging set with classic traditional and contemporary songs.
An added attraction this year is young dancer Saoirse Ni Michaill, and the chance to mingle with band members in the bar as they prepare for their performance.
The musical family – John (uilleann pipes, vocals, keyboards and whistles), Caz (saxophones, bodhran, whistles and bass) and Joe (guitar and banjo) – toured throughout 2012 and released an album, The Blackbird – or An Lon Dubh, if you prefer it in the original. Caz and John both live in Berkhamsted and Joe is a student at Nottingham University.
To book tickets contact the box office on 01296 431 272. or visit www.qpc.org.
They'll also be hosting an informal traditional Irish music session at The White Swan, Upper Dagnall Street, St. Albans from 2pm to 5pm the following day, where musicans are welcome to join them.