Emmanuel Sonubi promises unmissable surprises during his stand-up show coming to Aylesbury
Emmanuel recently appeared on Have I Got News For You for the first time
Watch more of our videos on Shots! 
and live on Freeview channel 276
Visit Shots! now
Rising comedy star, Emmanuel Sonubi, is promising to wow Aylesbury audiences with an unmissable finale to his upcoming stand-up tour.
Emmanuel is touring the UK next year with his latest show, Curriculum Vitae, a performance based around the jobs the London-based comedian had before becoming a professional funny man.
He is performing at the Norman Bragg Studio inside Aylesbury Waterside Theatre on 10 May.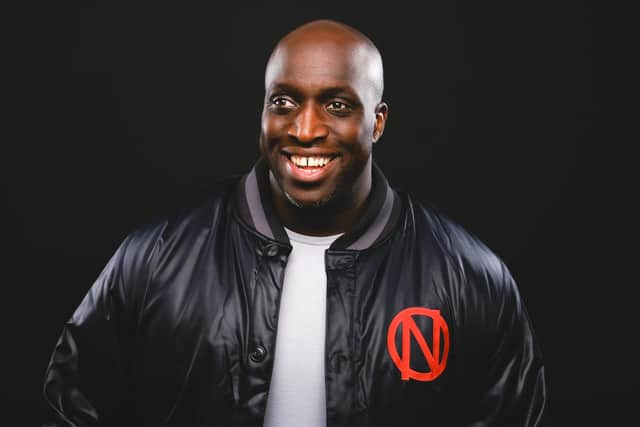 Emmanuel said: "There is a big close to the show, that everyone needs to see. There is something I do in this show, that I can't tell you about because it is a huge secret, that I get so nervous about that it makes me take my time during the show.
"Because, I am dreading the fact that it's going to happen. And there's nothing I can do about it."
Emmanuel made his Have I Got News For You debut on 27 October and has been tipped for big things by many of the countries best-known comedians.
He was nominated for an Edinburgh Fringe Comedy award last year and has also been seen on the BBC's Live at the Apollo.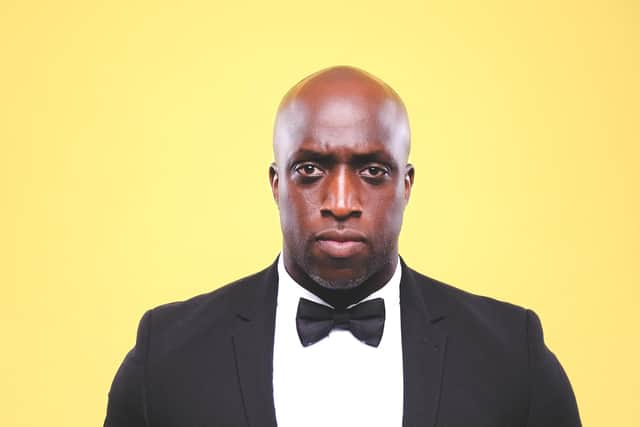 Roughly five months out from the tour Emmanuel says much of the show is still to be finalised.
He added: "The show will have a skeleton structure: these are all the things I'm going to talk about, this is how I'm going to talk about them. But in this show specifically, I've left a lot more room for it to be open.
"So I'll ask a lot of questions to the audience. Which is a very easy magic trick for comedians to do, they ask a question which makes it sound like you're in control, but there is only a few options you can choose.
"'Oh, so you live at home?' and you're either going to say 'yes' or 'no', but I've already got something prepared. I've took that away from this show where I'm asking people: 'what would you do?' And that is something I have no control of. I do it in a way that forces you to think of the most obscure situations, that I now have to deal with on stage."