Enjoy a one-night stand at the theatre!
YOU'D think that the area's top theatres would take a breather after their big Christmas panto productions - but think again. If variety for all the family is what you're after then go no further than Milton Keynes Theatre and The Waterside for a series of one-night stands.
Saturday, 14th January 2012, 8:00 am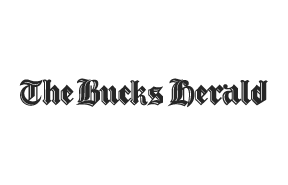 Milton Keynes plays host to Fireman Sam who returns on January 29 with his hugely popular show Pontypandy Rocks!
Join Fireman Sam, and all his friends, as Pontypandy hosts its first ever music festival.
A day later the award-winning musical, Over The Rainbow – The Life Story of Eva Cassidy books in for one night. This is a real weepie that tells the life story of the legendary artist through dramatic scenes and stunning live renditions of her music (starring Sarah Jane Buckley, Maureen Nolan and Brian Fortuna).
Eva is follwed onto the stage on February 1 with the thrilling Ballet Boyz, one of the most cheekily original forces in modern dance. These eight remarkable young dancers thrill audiences and critics worldwide with a spectacular feast of dance, fused with stunning music and film.
On Feb 2 Chris Addison brings his stand-up "The Time is Now Again" show. Fresh from The Thick of It, Mock The Week and Have I Got News For You, Chris Addison, the man who put the 'Chris Addison' into,'I see Chris Addison is touring again,' is touring again!
The next day the extraordinary Colin Fray returns with his Higher Senses show. Colin, one of the country's top mediums, brings his own unique form of comfort and upliftment to ordinary people living ordinary lives,
February 4 sees the outrageous Jethro, Cornwall's very unofficial ambassador of comedy once again taking you on a fun and wild journey in the only way that he can! Contains adult material. Recommended for ages 18+ (so no kiddies please!).
And on Feb 6 the nation's favourite Rock 'n' Roll variety show, That'll Be The Day, is back by popular demand ! Now in its 26th year of touring, this hugely entertaining spectacular features an all new line up of knock-out hits from the 50s, 60s and 70s.
I(t's a fitting finale to the one night shows because the original star of the movie, That'll Be The Day, moves into MKT a day later. David Essex is back with All The Fun Of The Fair.
The Waterside gives space to Circus of Horrors (17th); Johann Strauss gala a day later; Rumours of Fleetwood Mac on January 20; Suggs My Life Story in Words and Music on the 21st; and Brendan Cole Live abnd Unjudged on January 22.
For tickets and times to the shows call MKT box office 0844 871 7652 or online www.atgtickets/miltonkeynes or, for The Waterside, 0844 8717607 or www.atgtickets.com/aylesbury