Crusty comedy? It's a case for Ironside...
THE journalist, agony aunt and author Virginia Ironside, who once graced the pages of the Daily Mail as their rock columnist, is in her sixties now and embracing a new career – this doyenne of Fleet Street has turned stand-up comedian, and it seems she's rather good.
Saturday, 17th March 2012, 4:30 am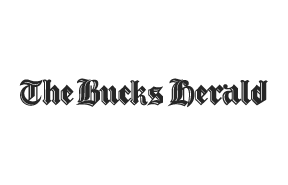 Her show the Virginia Monologues premiered at the Edinburgh Festival Fringe to great acclaim.
And she's bringing it to Hemel Hempstead's Old Town Hall next week.
In it she explains that unlimited free drugs, fun funerals, grandchildren and sex – or even better no sex – make the sixties the best and funniest time of your life.
When an agony aunt reaches sixty, she can lie like a trooper, jump off a bridge, or take to the stage.
Fortunately Virginia, right, chose the latter and has been entertaining audiences up and down the country with great success.
The Independent called the production 'a witty show for all ages, providing an oasis of grown-up calm and wisdom …' while comedy stalwart Arthur Smith said 'her show is really funny … I urge you to see it'.
Nigel Planer – who famously played Neil in the cult BBC comedy The Young Ones – directs this funny, smart and wonderfully observational production which is based on Virginia's latest book The Virginia Monologues, 20 Reasons Why Growing Old is Great.
The Virginia Monologues is at the Old Town Hall Theatre, Hemel Hempstead on Friday, March 23 at 8pm.
Call the box office on 01442 228091 for tickets or go online at www.oldtownhall.co.uk.