Former Aylesbury student writes UK's first 'Covid novel'
The first official full length Covid novel conventionally published in the UK, has been written by someone who grew up in Aylesbury.
Wednesday, 23rd June 2021, 10:52 am
A former pupil of Aylesbury High School has written the first conventionally published Covid novel to be released in the UK.
Catherine Fox, 59, who attended Aylesbury High in the 1970s and whose father Rev Humphreys was pastor at Tring Baptist Church in the 1980s, has written, Tales From Lindford.
The story focuses on life in a small Cathedral and University city adapting to life at the start of the Covid pandemic.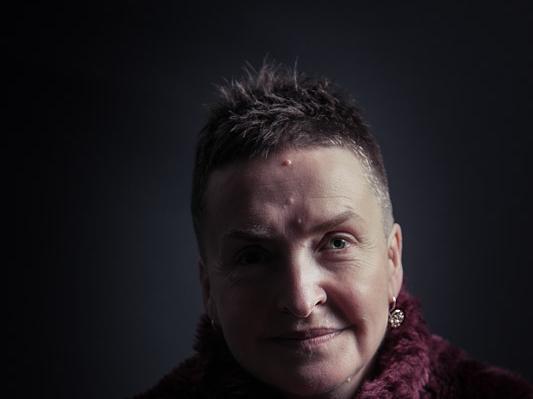 Catherine Fox photo by Gary Hibbert
Catherine, first published Tales from Lindford, week by week on her blog during 2020. The first line of the blog series was: 'with barely a jingle of harness, another horseman of the apocalypse sets out to ride in a distant province of China.'
In Catherine's world we see how the Bishop, University academics, nurses, hairdressers, Cathedral musicians and schoolchildren in Lindford learn to cope with the life-altering affect the virus has on a community.
Gradually, the city pulls together and learns to cope with Zoom meetings, face masks and home-schooling, with some households full to bursting and others forced to spend lockdown alone.
Just as the pandemic stretches some relationships to breaking-point, it breathes new life into others and shows that love can blossom when least expected.
Mother of two, Fox is academic director of the Manchester Writing School at Manchester Metropolitan University and is married to the Anglican Bishop of Sheffield.
Fans of her Lindchester Chronicles series (of which Tales from Lindford is the fourth) have described her as 'a 21st Century Trollope, only funnier' – a reference to the Victorian novelist Anthony Trollope, whose Chronicles of Barsetshire (dramatized by BBC TV in the 1980s as the Barchester Chronicles) gently satirised the C of E of his day.
While readers familiar with the church calendar will particularly enjoy Fox's writing, which has been praised by Rowan Williams, former Archbishop of Canterbury as full of 'immense compassion, unsentimental faith and an impressively undisciplined humour,' anyone with an irreverent sense of fun and a willingness to forgive human failings, will love it too.
Tales from Lindford by Catherine Fox is published in paperback by Marylebone House, price £12.99.